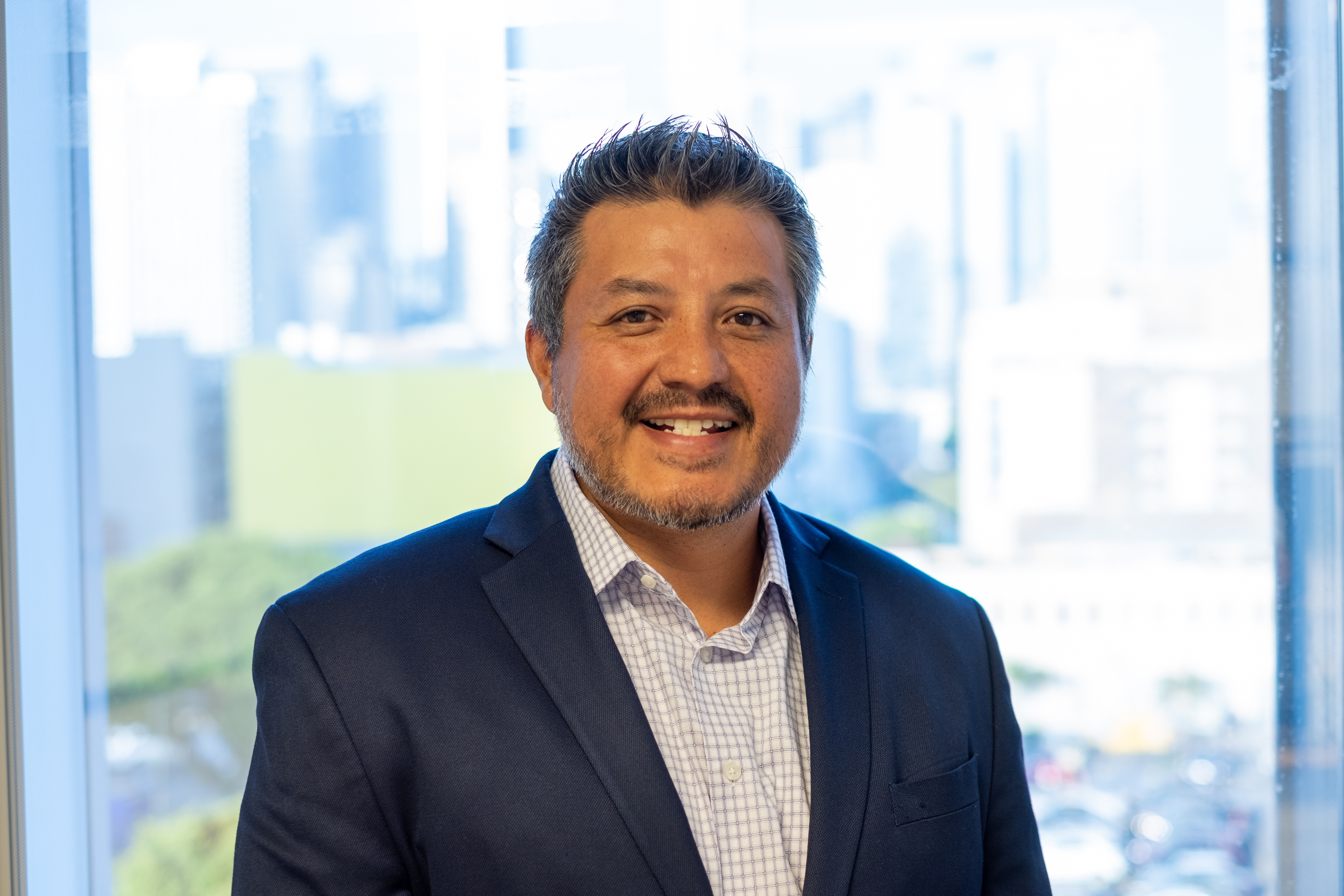 Oscar Cruz - Chief Operating Officer of United Way of Greater Los Angeles

What brought you to United Way? 

United Way of Greater Los Angeles (UWGLA) is "disrupting" the United Way 100-year-old model by driving its own high-impact initiatives in addition to long-standing regranting strategy. In the last 20 years, UWGLA has developed a strong reputation for high-impact, innovative work that aims to bring diverse stakeholders to work on the most pressing issues to break cycles of poverty in Los Angeles County. I want to be part of this transformative and innovative work, which I believe will lead to stronger and long-lasting impact in our community.  I am also excited to bring my experience and expertise in the nonprofit sector to help the organizational evolution of UWGLA. Over the last 20 years in the field, I have worked as an intern, Coordinator, Director, VP, and finally as CEO – I know the nonprofit sector intimately. I believe that my experience and expertise as a nonprofit leader of color can help UWGLA in its efforts to become a stronger, mission-driven organization.  

What inspires you to help the community? 

I know firsthand the critical role community organizations play in helping families in need. Growing-up in downtown Los Angeles in the 1980s, my family relied on many community partners to access high quality education and wrap-around services. Being an immigrant family, we also benefited tremendously from advocacy organizations that created opportunities for my family to embark on a path to US residency. I know that without these organizations, I would not be here today. I know that my success is not due to my individuality, but rather due to the multitude of people and organizations who supported my family and advocated on my behalf. I am passionate about supporting community organizations so more families are able to benefit from their work and advocacy – just like my family did. 

What is you biggest accomplishment /your most proud moment? 
I am very proud of my time as CEO of Families In Schools (FIS). I learned a lot as a leader, and I cherish the relationships I developed with my colleagues in advancing our mission. In partnership with my colleagues, FIS was able to elevate the issue of family engagement as a critical school improvement strategy – I believe that our work helped to ensure more families would be welcomed at their child's school and treated with respect in order to support student learning. During a time of significant change in the nonprofit field, FIS was able to revamp their business model and operations to better pursue the mission. Over the last 10 years, FIS was able to improve on the delivery of its services, increase funding, and expand the work across the state. 
At a more personal level, I am extremely proud of graduating from Georgetown University with a master's degree. My family moved to the United States when I was young and took significant risks and costs to give me and my siblings a better life. Being the first in my immediate family to graduate high school, graduate college and the first to receive a post-secondary degree was a proud moment that validated the sacrifices my family made on my behalf. 

What is your secret to making progress each day? 
I don't believe we can make progress every day at work. Progress is not linear, in fact, most of the time it is erratic, with many ups and downs along the way. I am a strong believer of learning from experience and making every failure a learning opportunity. We may not have progress every day, but if we learn from our experience we can adapt and ensure our long-term trajectory is still moving forward and improving the delivery of services or advocacy for the communities we serve. 

How do you balance work and family? 
Working in nonprofits means that we give a lot of ourselves for the mission of the organization – sometimes even too much to the point that it threatens our health, family and friendships. Over the years, I have become better at the balancing act by creating better boundaries between work and family. The pressure of work can be daunting when our work can mean the difference between life or death for the communities we serve. I take this responsibility very seriously and I work as hard as I can to do my job well. Yet, when I am with family I try to disconnect from work as much as possible and be "present" and truly enjoy the movements. I am also a strong supporter of physical and mental wellness as a strategy to feel grounded and manage stress. Over the years, I have learned to increase my daily exercise and make time for self-reflection and meditation. Nonprofits are made-up of people, and if we want nonprofits to be successful, we need to invest in the well-being of the people who lead them. 

What is the legacy you hope to leave behind here at United Way?
All community organizations have a life cycle that starts with a "start-up" phase, moves into "maturity" period and ends in "shut-down". To avoid shut-down, community organizations must reinvent and innovate to stay relevant and have a high-impact. Led by Elise Buik, UWGLA embarked on a critical "reimagination" process in the early 2000's by making the decision to be laser-focused on breaking the cycles of poverty by addressing inequities in education, economic mobility, and housing. So, while UWGLA is close to being an 100 year organization, we are in the midst of renewal. I see my role as helping institutionalize and operationalize our renewed mission, one that is guided by strong ideals of equity, movement building, and systems-change. I hope that my tenure at UWGLA will help to empower staff to execute on the renewed mission and revamp our operations and policies to allow our mission to flourish. I hope to support UWGLA to enter its mature phase as a mission-driven organization and plant the seeds for the next stage of renewal.  
What are some books you are reading (or listening to)? 
I spend a lot of time in the car and I use the time to listen to audio books. Some of my recent books include: "So You Want to Talk About Race?" by Ijeoma Oluo; "Measuring What Matters," by John Doerr; "The Fearless Organization," by Amy Edmondson; and "Decolonizing Wealth: Indigenous Wisdom to Heal Divides and Restore Balance," by Edgar Villanueva. 
See the official Press Release of Oscar Cruz - COO of United Way of Greater Los Angeles
---