It's been said that great leaders are readers and United Way of Greater Los Angeles knows that literacy — especially early literacy — provides a strong foundation for a child's lifelong academic success. On September 16, 2017, the Banning Residence Museum came alive with the sights and sounds of United Way's annual Fall Into Literacy Book Festival. Now in its seventh year, this family-friendly event mixed fun with education and welcomed almost 4,000 guests to the city of Wilmington.
This year's theme, Viva Los Libros, combined the cultural importance of Fiestas Patrias — a celebration of independence for Mexico, Chile, Guatemala, Costa Rica, El Salvador, Honduras and Nicaragua — and also promoted literacy, education, and basic-needs resources for residents and guests.
Attendees enjoyed readings from popular local authors as well as the Los Angeles Rams mascot and cheerleaders, festive dance performances and special appearances by popular children's book characters Spot the Dog and the Very Hungry Caterpillar.
The grounds of the museum were decorated with bright colors and festive pinatas and featured more than 40 exhibitors and family-oriented activities, plus children had the chance to take home more than 5,000 free books!
With the help of over 100 volunteers and corporate sponsors such as the Valero Wilmington Refinery and the City of Los Angeles Department of Parks and Recreation, this year's Fall Into Literacy festival was a resounding success. Reading is one of the most beneficial things a child can experience and United Way is proud to throw an event that truly celebrates literacy. Check out photos from the event below!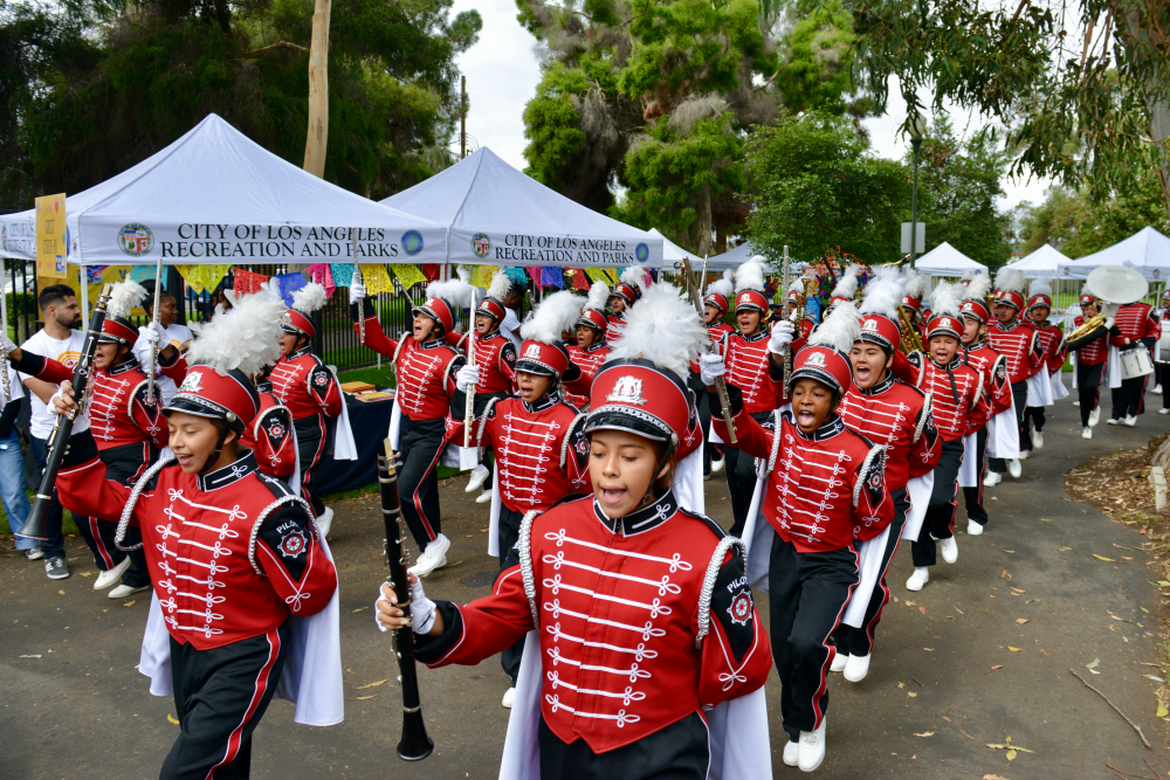 ---